MULTI-DAY DISCOUNTS!
Book 2 days to save $40 PER DAY
Book 3 to 5 days to save $70 PER DAY
Book 7 or more days to get 20% OFF!
Wakeboard/Ski Boat Rentals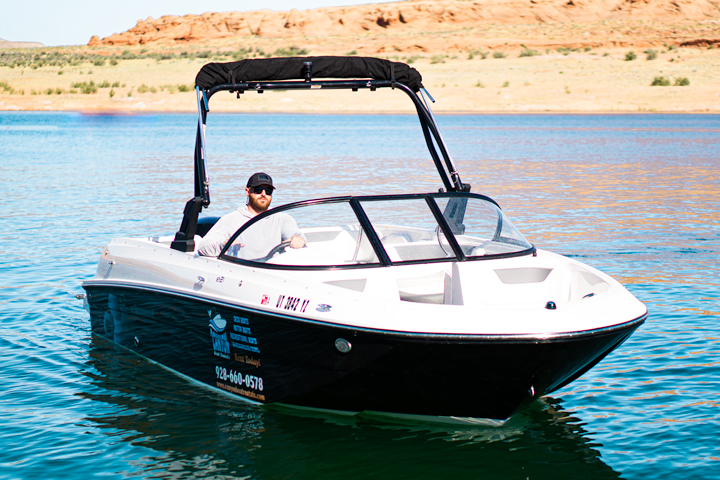 Wakeboard, Waterski & Tube Ready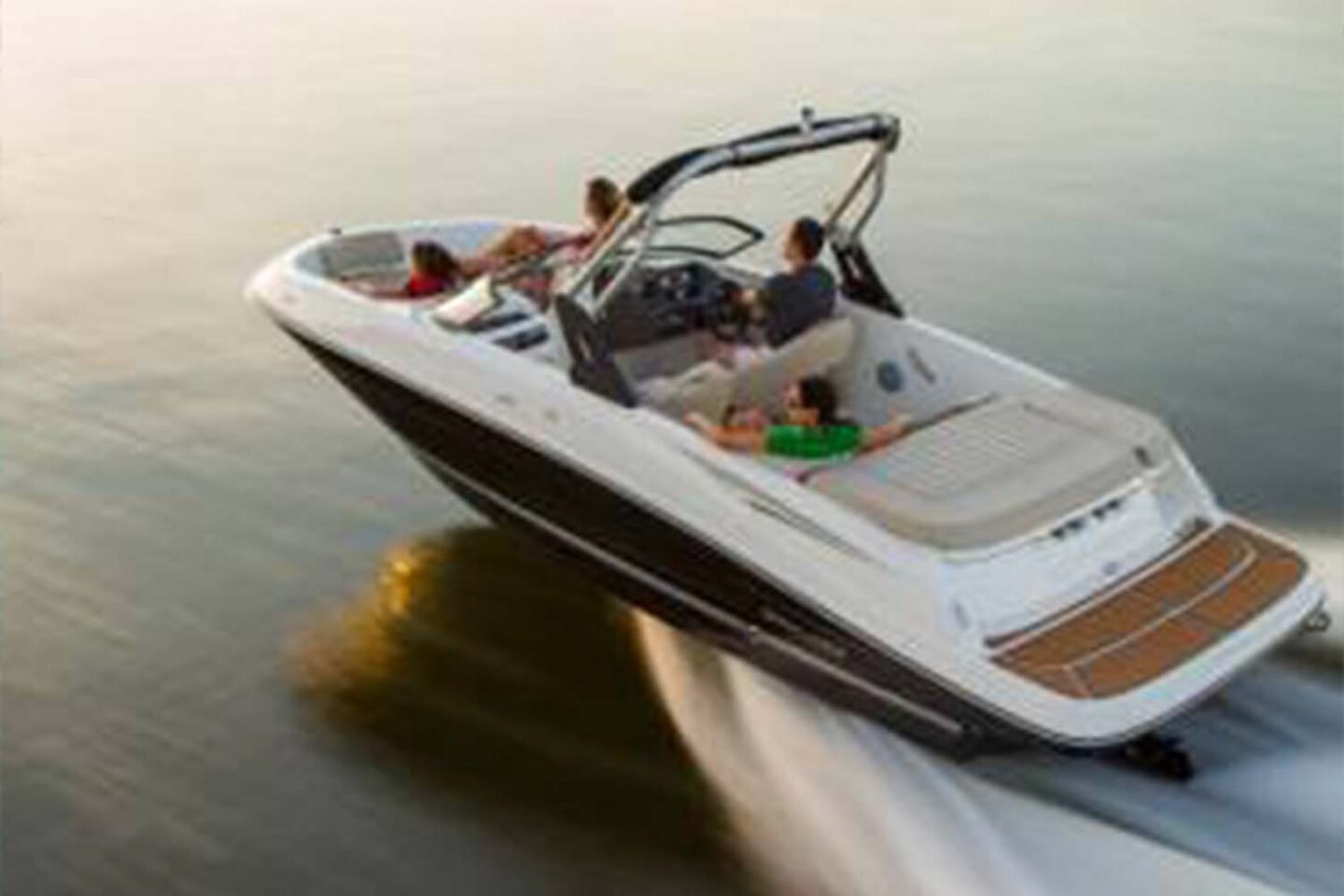 Wakeboard, Waterski & Tube Ready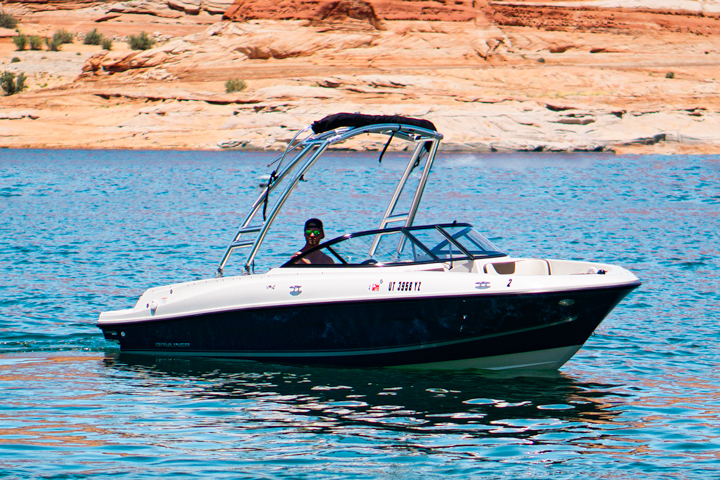 Wakeboard, Waterski & Tube Ready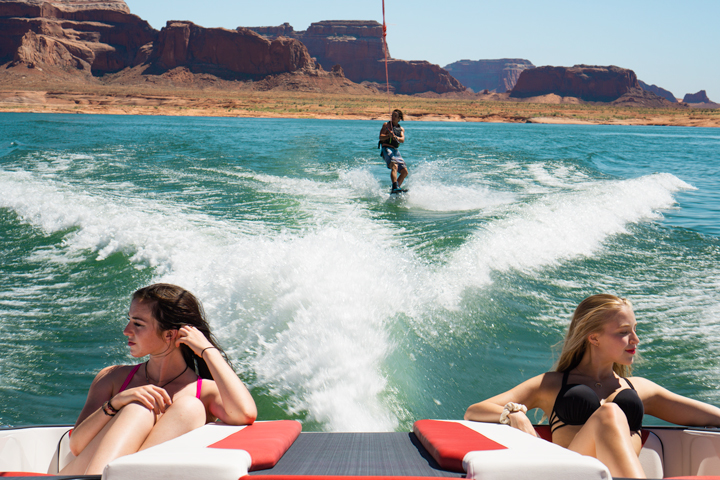 We Have All Your Watersport Rentals in One Place
Wakeboards/KneeBoards/Tubes
$30/Daily
$75/3 Day
1 Free Day with Weekly Rental
Rental rates on days 3, 4, 5, and 6 are subject to a 10% discount from the original Daily rental price any rentals longer than a week are subject only to a 15% discount per day from the original Daily rental price. All boat rentals require a $500 security deposit per boat rented taxes and fees are not included in the price.
PAGE, AZ BOAT & JET SKI RENTALS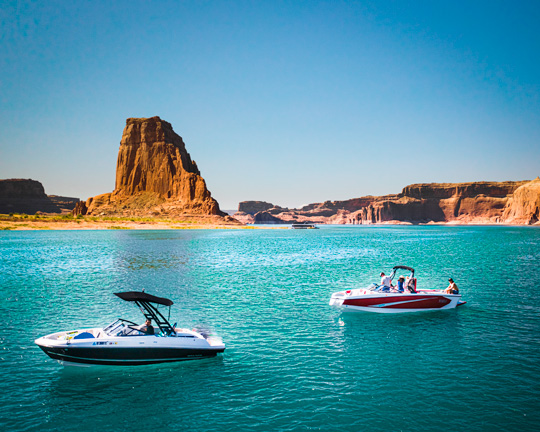 Arizona Jet Ski Rental, located in Page, Arizona, is a premier Lake Powell boat rental company that offers competitive rental pricing for some of the newest boat rentals on the lake. Our Lake Powell boat rentals are top of the line, serviced daily, and some of the best boat rentals on the lake. We also offer water sport rentals such as wakeboards, kneeboards, tubes, and more. Our friendly staff will deliver and put your boat rental in the water, as well as pick up at the end of the day for free. These Lake Powell boat rentals will assure that your trip on Lake Powell is full of beautiful canyon views and once in a lifetime memories with your friends and family!
Our large selection of boat rentals at an affordable price, fun boats for the whole family, and a friendly staff Arizona Jet Ski Rental hopes that your boating experience is the best! Come visit us today!
BOOK YOUR BOAT RENTAL NOW!
The Lowest Rates
We keep a close eye on our competitors to assure that we offer you the best prices at Lake Powell!
High Quality Servicing
Lake Powell has over 200 square miles to boat! We service our boats daily to keep our boats in the best shape so you can enjoy all of Lake Powell!
Up to a 10 Hour Rental Day
Get to enjoy the whole day out on Lake Powell with more than enough time to explore and enjoy everything there is to do! For a 10 hr day, earliest pickup is 8am and drop off times are 6pm.
We Drop Off & Pick Up For You!
We deliver and pickup your boat rentals to the dock as well as prep the boats and put them in the water so you don't need to. 
A short 10 minute drive from our rental shop will lead you to one of the most iconic Instagram worthy spots in the American Southwest! Catch a sunset here and make sure to catch a few pictures to post for your feed as well!
Antelope Canyon, known for it's beautiful red and orange slot canyons, is one the highlights of the area. A photographer's dream, Antelope Canyon can be booked with tour companies such as Dixie Ellis.
680 Haul Rd, Page, AZ 86040